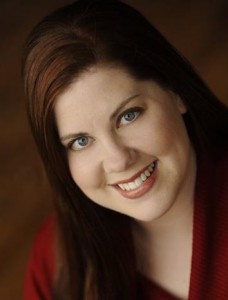 07 Jan

Sarah Maag

A native Ohioan, Sarah discovered a love of singing and acting at a very young age. After earning a degree in Theater from the College of Wooster, Sarah settled in Cleveland where she continues to perform professionally as an actor and singer. Along with her husband, Sarah is also a company member of the traveling murder-mystery troupe Floriano Productions.

She has had the enormously good fortune to study with some of the best in the business. Among them are Phil Hall, one of Broadway's favorite voice coaches, and international recording star Linda Eder. Since college, Sarah has continued to study the Meisner method under Jessica Houde, of Cleveland's own Houde School of Acting. Whether her students' interest is singing, acting, or both, she wants to help them discover their unique talents, develop their skills, and foster their love for performing.

Sarah's areas of instruction include singing (technique, performance, auditioning, interpretation), acting (technique, auditioning, emotional preparation, improvisation), voice acting, and basic music theory. She is also an experienced songwriter and lyricist. Sarah can speak, read, and write Spanish and also knows basic American Sign Language.